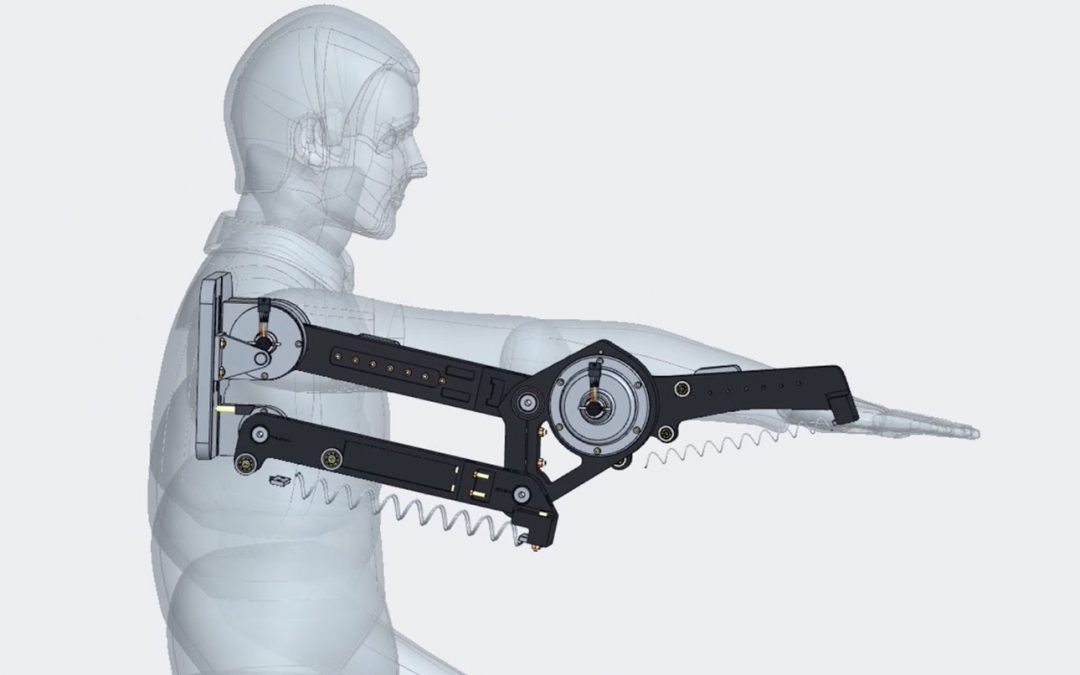 Design of an emg-controlled upper limb robotic orthosis for muscular weakness
Progettazione di un'ortesi robotica per l'arto superiore con controllo mioelettrico e indirizzata a soggetti con debolezza muscolare

Robotic technologies are extremely promising for assisting people with motor pathologies. Available robotic exoskeletons devices are designed only for neurorehabilitation therapy and not for daily assistance.
Thanks to recent advances in robotic technologies, related technological challenges can now be tackled more easily than in the past and without prohibitive costs. Therefore, this project is related to the design of low cost exoskeleton. The mechanical design implements gravity compensation by means of elastic elements to substantially reduce the motor requirements and the their cost (saving about 1500 euro per joint). The 3D-printed allows to include affordable force sensors (saving about 1000 euro per joint) and enables a patient-specific design. 
The project also includes advanced control modalities based on surface electromyography and force control technology aiming to inferring the wearer will of motion and to gently assist it. At present, we are actively working on these control algorithms which are under refinement.
Si stima che in Italia circa 700 mila persone (1,3% della popolazione) di età superiore a 6 anni presentino delle difficoltà nel movimento. La disabilità motoria presenta un costo economico e sociale importante che è destinato a crescere con l'invecchiamento della popolazione.
Le tecnologie robotiche sono uno strumento estremamente promettente per l'assistenza delle persone affette da patologie croniche che causano una riduzione delle capacità motorie.
L'offerta commerciale attuale di dispositivi robotici si rivolge prevalentemente all'ambito neuroriabilitativo ma non esistono esoscheletri commerciali assistenziali, ovvero in grado di coadiuvare o sostituire le funzioni motorie per la vita indipendente.
Grazie ai progressi delle tecnologie robotiche queste sfide tecnologiche possono essere oggi affrontate più facilmente rispetto al passato e con costi non proibitivi. Il progetto ha visto la realizzazione di un esoscheletro con componenti in stampa 3d per adattarsi alle dimensioni dello specifico paziente. La progettazione meccanica ha considerato una particolare struttura con compensazione di gravità tramite molle per ridurre i requisiti motore e di conseguenza i relativi costi. In questo modo sono stati sufficienti motori di piccola taglia con un diametro paragonabile a quello di una moneta.
Il progetto ha visto anche l'investigazione di modalità di controllo avanzate basate sull'elettromiografia di superficie e sulle tecnologie di controllo della forza con l'obbiettivo di stimare la volontà di movimento ed assisterla delicatamente. Al momento stiamo lavorando attivamente su questi algoritmi di controllo che sono in fase di perfezionamento.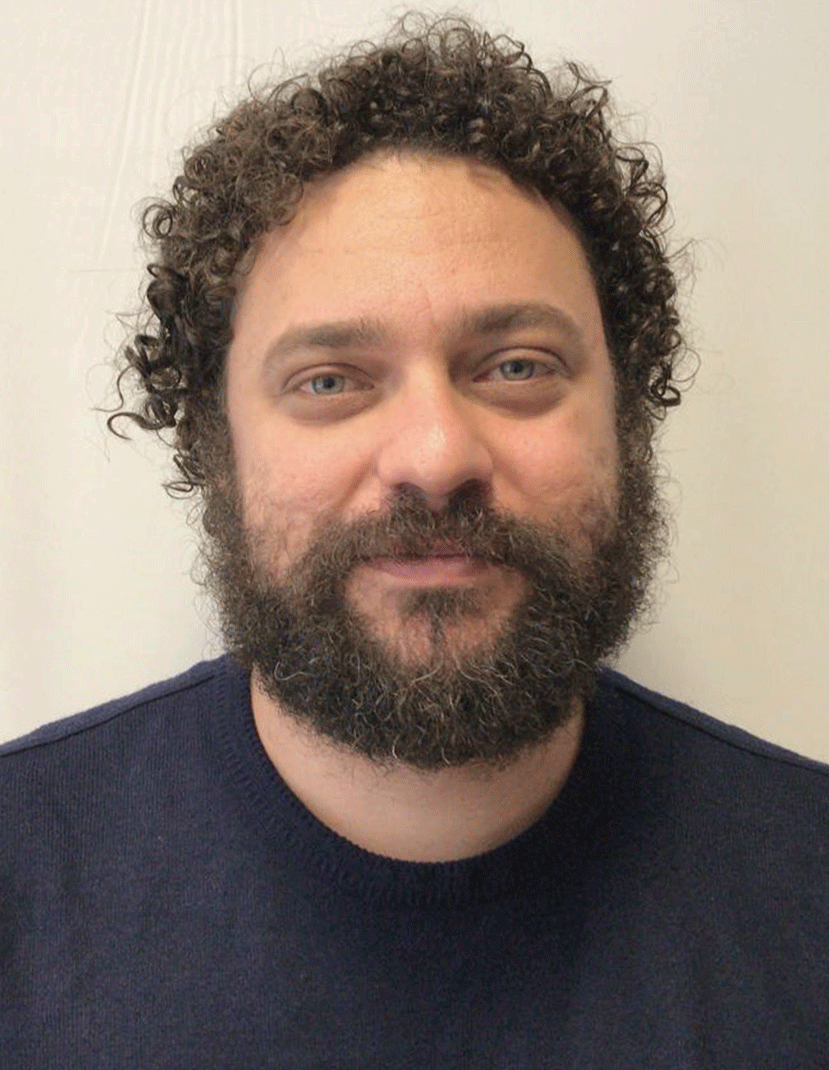 Rafael Ferro Luzia