News from the University and from the Lab. Organized events and workshops, conference participations and project updates. 
March

2023

Mon
Tue
Wed
Thu
Fri
Sat
Sun

15

Workshop at ERF 2023 - TOWARD MULTISCALE HEALTHCARE ROBOTS (TGS MINIATURISED & HEALTHCARE)

•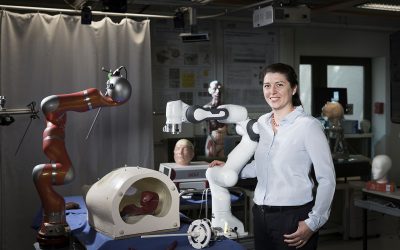 Cognitive robotics and embedded AI for minimally invasive surgery – a seminar with Prof Franziska Mathis-Ullrich (KIT) on 11/03/2021, 11 AM.